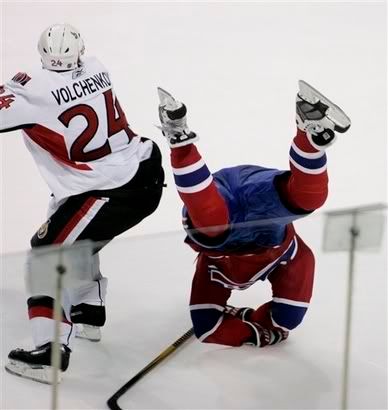 Tomorrow's game against the Canadiens should be intense. The Sens will try to go for their first 3-game winning streak of the season and the Habs will try to win their second in a row after being bombarded by ex-Sen Zdeno Chara and the Big, Bad Bruins. The Habs lead the season series 2-0 with 4-0 and 3-2(SO) wins.

Before my game-post that I will publish later, I'd like to inform you guys Jason Spezza will not be traded this season. A source says "Murray is not in the right situation to move Spezza, and with him playing excellent of late, they're is no way he will be traded this year." What do you guys think?

Thanks for Reading!!!
0 Comments: